Adult Social Security Disability and SSI
When I become your attorney, you will speak directly to me, not to a secretary or paralegal. I make every effort to return phone calls within 24 hours.
I have obtained benefits for claimants of all ages, for a variety of physical and mental impairments, including the following:
Anxiety
Arthritis
Asthma
Bladder Conditions
Chronic Obstructive Pulmonary Disease
Cirrhosis of the Liver
Closed Head Injury
Colitis
Depression
Diabetes
Epilepsy
Fibromyalgia
Heart Disease
Hepatitis
Lupus Multiple Sclerosis
Post Traumatic Stress Disorder
Reflex Sympathetic Dystrophy
Scleroderma
Sickle Cell Disease
Spinal Injuries (Neck/Back)
Stroke
Thoracic Outlet Syndrome
Child S.S.I.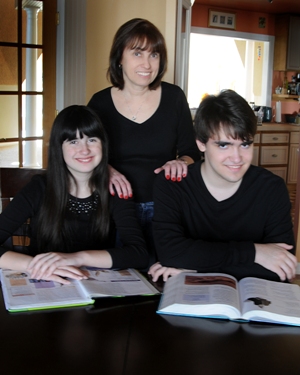 Children from birth up to age 18 may be entitled to Supplemental Security Income (S.S.I.) benefits. The child must have a physical and/or mental condition that very seriously limits his or her activities. The condition must have lasted at least one year, or be expected to last one year or result in death. Additionally, the parents' income and assets must fall within Social Security's eligibility limits.
IS MY CHILD DISABLED?
The child's impairment(s) must cause what Social Security considers "marked" or "severe" functional limitations. Social Security compares the claimant to a child of the same age who does not have impairments. They consider any extra help a child may require to do age-appropriate activities. Your child may be a candidate for S.S.I. if one or more of the following applies:
frequent hospitalizations or emergency room visits

frequent absences from school

use of adaptive devices

difficulty walking, running, jumping, throwing a

ball, bike riding, etc.

difficulty with fine motor skills such as writing

difficulty expressing himself in words, or understanding verbal language

trouble with law enforcement

poor discipline record at school

attendance at out-of-district school or need for one-on-one aide

side effects of medication that limit activities

held back in school

lagging behind peers developmentally in any way
Click Here For a Free Case Evaluation